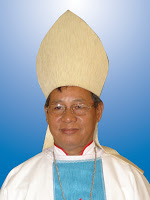 The Harvest is plentiful,
but the workers are few.Ask the Lord
of the harvest, therefore, to send out workers into his harvest field
Myitkyina Catholic Diocese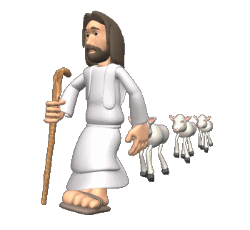 Men Religious
Missionaries of Faith Father (MF)
superior
Rev. Fr. John La Sam MF
telephone
09788495670
email
johnlasam6@gmil.com
address
St. Francis Xavier's Church Shadau, Myitkyina, Kachin State, Myanmar
Missionaries of Faith Father (MF)
superior
Rev. Fr. Dominic Saw Shwe, MF
telephone
09784417505
email
address
St. Francis Xavier's Church Shadau, Myitkyina, Kachin State, Myanmar
Missionaries of Faith Father (MF)
superior
Rev. Fr. Alexander Di De MF
telephone
09790426821
email
kodede.alex@gmail.com
address
St. Francis Xavier's Church Shadau, Myitkyina, Kachin State, Myanmar
Society of St. Columban (SSC)
superior
Rev. Fr. Kurt Zion Pala, SSC
telephone
09766091504
email
kurtzionssc@gmail.com
address
Edin, Myitkyina
Society of St. Columban (SSC)
superior
Rev. Fr. Rafael Ramirez, SSC
telephone
email
address
Pa La Na, Myitkyina
Society of St. Columban (SSC)
superior
Rev. Fr. Eamon Anthony Sheridan, SSC
telephone
09766091496
email
eamonssc@gmail.com
address
Chyetpau Chan, Myitkyina
Society of St. Columban (SSC)
superior
Rev. Fr. Augustine Jehoon Lee, SSS
telephone
09791224135
email
address
Shatapru, Myitkyina
Society of St. Columban (SSC)
superior
Rev. Fr. Patrick O Donohuge, SSC
telephone
09791224136
email
address
Edin, Myitkyina
Society of St. Francis De Sales Salesians of St. John Bosco (S.D.B)
superior

Rev. Fr. Bosco Aung Zaw Win SDB ( Rector )

Rev. Fr. Victor Hkun Mayt Aung SDB ( Vice- rector & Economer )

Rev. Fr. Bosco Ai Lian Thang (

telephone
95-74-26128
email
donboscomyitkyina@gmail.com
address
C/o St. Columban's Cathedral Aungnan Yeitha, Myitkyina. P.O. 101011 Kachin State, Myanmar.
Society of St. Francis De Sales Salesians of St. John Bosco (S.D.B)
superior
telephone
email
address
Society of St. Francis De Sales Salesians of St. John Bosco (S.D.B)
superior
telephone
email
address
Society of Jesus (SJ)
superior
Rev. Fr. Girish Santiago, SJ
telephone
09444067575
email
girishsj@jesuits.net
address
Myitkyina Jesuits Community C/O St.Luke's College Edin , Myitkyina Kachin , State Myanmar
Society of Jesus (SJ)
superior
telephone
email
address
Missionaries of Faith Fathers ( MF)
superior

Fr. John La Sam

telephone
09788495670
email
johnlasam6@gmail.com
address
St. Francis Xavier's Chruch, Shadu, Myitkyina, Kachin State, Myanmar
Vocations in Other Congregations ( P.I.M.E )
superior

Fr. Augustine Tsum Hpawng Zau Awng

telephone
27 198 360 , 27 190 572 , Fax 27 195 384
email
augustsum78@gmail.com / augustsum78@yahoo.com
address
P.I.M.E House , 843, Clear Water Bay Road, N.T., Hong Kong (0r) Cosmas & Damian Church. Tagoah Street, HONGKONG
Priests Abroad
superior
Rev. Fr. Joseph Hkangda Kum Htoi
telephone
email
jskimhtoi@gmail.com
address
Perth, Australia
Priests Abroad
superior
Rev. Fr. Donald Hkawng Lum
telephone
1 904 495 3115 , 1 904 389 1963 , 1 904 389 6115 (Fax)
email
pokg@msn.com
address
Assumption Catholic Church 2403 Atlantic Bivd Jacksonville
Priests Abroad
superior
Rev. Fr. Bernard Dashi Tang Ji
telephone
0063 24616265
email
tangbernard2008@gmail.com
address
Radio Veritas Asia, Kachin Service, P.B. 2642, Fairview, Quezon CIty 1166, Manila Philippines
Priests Abroad
superior
Rev. Fr. Peter Nzang Naw Lawt
telephone
email
address
PONTIFICIO COLLEGIO URBANO Via Urbano V|||, 16-00120, Vantican City
Priests Abroad
superior
Rev. Fr. Bosco Nilam Hkun Seng
telephone
email
address
PONTIFICIO COLLEGIO URBANO Via Urbano V|||, 16-00120, Vantican City
Vocations in other Congregations
superior
Rev. Fr. Augustine Tsum Hpawng Zau Awng
telephone
27 198 360 , 27 190 572 , 27 195 384(fax)
email
augustsum78@gmail.com, augustsum78@yahoo.com
address
P.I.M.E House 843, Clear Water Bay Road N.T., HONG KONG (or) Cosmo & Damian Church Tagoah Street HONG KONG
Order of Friars Minor (OFM)
superior
Augustine Maran Seng Mun Awng (Seminarian)
telephone
09791203026
email
sengaugustine@gmail.com
address
St. Francis' Friary No. 10, 6 Ward, Bo Hmue Ba Htoo Road East Dagon, Yangon
Missionary of Faith Father (MF)
superior
Rev. Fr. Stephen Nhkaing Tang Gun
telephone
0645550173 , 00393393793351
email
address
Parrovia Christo Re Vis Scido, 130 000118 Morena, Roma, Italy
Franciscan Missionaries of Mary ( FMM )(St. Clare of Assisi Convent)
superior

Sr. Benedette Sabaw Roi Tsun, fmm

telephone
09265963410
email
rosafmm@gmail.com
address
Edin, Myitkyina
Franciscan Missionary of Mary ( FMM ) (Queen of Peace Convent)
superior

Sr. Cecillia Hpaw Yu Roi Ji fmm

telephone
09428840542
email
address
Du Kahtawng, Myitkyina
Sisters of St. Francis Xavier (St. Columban's Convent)
superior

Sr. John Paul Bawm Win , SFX ( Provincial)

telephone
0979450070
email
address
Aungnan Yeiktha, Myitkyina
Sisters of St. Francis Xavier (Hkemar Thiri)
superior
Sr. Mary Trinity Hkawn Din, SFX
telephone
09775912503
email
address
Sisters of St. Francis Xavier (N Jang Dung Convent)
superior

Sr. Bosco Lazing Htu , SFX

telephone
09256516157
email
address
N Jang Dung convent
Sisters of St. Francis Xavier (N Jang Dung Retired House)
superior
Sr. Noemi Hkawn Tawng, SFX
telephone
09423920233
email
address
Sisters of St. Francis Xavier (Tanghpre)
superior
Sr. Esther Rose Mary , SFX
telephone
09453879830
email
address
Sisters of St. Francis Xavier (Aung Myin Tha)
superior
Sr. Julietta Hkawn Lung, SFX
telephone
09400021738
email
address
Sisters of St. Francis Xavier (Tanai Convent)
superior

Sr. Iris Ja Nan , SFX

telephone
09424122862
email
address
Sisters of St. Francis Xavier (Mogaung Convent)
superior

Sr. Mary Htu Ing, SFX

telephone
09440661338
email
address
Sisters of St. Francis Xavier (A Lam Convent)
superior

Sr. Monica Ja Awn , SFX

telephone
09793013547 / 09428227490
email
address
Sisters of St. Francis Xavier (Putao Convent)
superior
Sr. Teresa Ja Mai Lu , SFX
telephone
09256352764
email
address
Sisters of St. Francis Xavier (Lungsha Yang Convent)
superior

Sr. Cecilia Hkawn Ji , SFX

telephone
09400019155
email
address
Putao
Sisters of St. Francis Xavier (Kamaing Convent)
superior

Sr. Mary Lu Awn , SFX

telephone
09425222443
email
address
Sisters of St. Francis Xavier (Pa La Na, St. Francis Zavier's Orphanage)
superior

Sr. Angela Hkawn Tawng SFX

telephone
09400040392
email
address
Sisters of St. Francis Xavier (Hpakant Convent)
superior

Sr. Lucy Berther Kareng Htu , SFX

telephone
95-74-70479 , 09771666289
email
address
Sisters of St. Francis Xavier (Lawnghkang Convent)
superior
Sr. Maureen Helen , SFX
telephone
09420109640
email
address
SISTERS OF REPARATION (ISR) (Shatapru )
superior

Sr. Agatha Hkawng Nyoi ISR

telephone
09253427812
email
address
Shatapru, St. Patrick's convent , Myitkyina
SISTERS OF REPARATION ( ISR) Potao
superior

Sr. Lina Litame , ISR

telephone
09795668232
email
address
Putao, St. Michael's convent
SISTERS OF ST. JOSEPH OF THE APPARITION (Waingmaw)
superior

Sr. Rosalynn Shwe , SJA

telephone
09447897362
email
address
St. Joseph's Convent Kachin Su North, Waing Maw
SISTERS OF ST. JOSEPH OF THE APPARITION ( SJA ) (Kachin Su)
superior

Sr. Justina Lahpai Ja Kai , SJA

telephone
09455374785
email
jjakai2207@gmail.com
address
No. 183, Kachin Su, Myitkyina
SISTERS OF ST. JOSEPH OF THE APPARITION (Pang Wa)
superior
Sr. Marie Celine Ma Htoi , SJA
telephone
0947020066 / China - 15398756895
email
address
GOOD SHEPHERD SISTERS (Hopin)
superior
Sr. Benadetta , RGS
telephone
0925033827
email
banadetta.data@gmail.com
address
Good Shepherd Sisters' Convent St. Mary's Church, Myazeyar Qrt., Hopin
GOOD SHEPHERD SISTERS (Mohnyin)
superior
Sr. Christine Mudah , RGS
telephone
094202709272 / 09787993018
email
christinedah@gmail.com
address
Good Shepherd Sisters' Convent, St. Patrick's Church
SISTERS OF OUR LADY OF LA SALETTE SNDS (Provincialate)
superior

Sr. Mary Hka Raw, SNDS

telephone
09400040031
email
marykharaw@gmail.com
address
No. 273, Htoi San Sanpya, Tatkone, Myitkyina
SISTERS OF OUR LADY OF LA SALETTE SNDS (Community)
superior

Sr. Rosa Htu Raw, SNDS

telephone
09421049600
email
rosa.raw79@gmail.com
address
273 Htoi San Sanpya Tatkone, Myitkyina
SISTERS OF OUR LADY OF LA SALETTE SNDS (Turung)
superior

Sr. Cecilia Kaw Ja, SNDS

telephone
09250474647
email
ceciliasnds@gmail.com
address
St. Paul's Catholic Church Turung, (Tanai Parish)
SISTERS OF ST. PAUL ( MSP ) Namati
superior

Sr. Maria Goretti Roi Seng, MSP

telephone
09259076153
email
gorettiseng1980@gmail.com
address
St. Dominic Church Myo Oo, Namati, Mogaung Township
SISTERS OF ST. PAUL MSP (Nawng Pung)
superior

Sr. Ah Nye , MSP

telephone
0930302332
email
lashuroija@gmail.com
address
St. Don Bosco Vocational Training School Nawng Pung
SISTERS OF ST. PAUL MSP (Lawa)
superior

Sr. Teresa Bok Bok , MSP

telephone
email
address
St. Paul's Church, Lawa
THE MISSIONARY SISTERS OF ST. COLUMBAN ( MSSC)
superior

Sr. Mary Ita , MSSC

telephone
09258788473
email
address
Edin, Myitkyina
DAUGHTERS OF JESUS ( FI)
superior

Sr. Brufal Pilar FI , Sr. Rosemary Wang FI

telephone
0959781670350
email
address
LITTLE BROTHERS OF ST.FRANCIS XAVIER (Aungnan, Myitkyina)
superior

Bro. Ephraim Kumbe, SFX (0943116987)

Bro. Lazarus, SFX (09256131330)

telephone
95-74-23015
email
address
LITTLE BROTHERS OF ST.FRANCIS XAVIER (Shatapru, Myitkyina - Boys' Boarder)
superior

Bro. Peter Damian, SFX

Mobile : 0983804819

telephone
95-74-23314
email
address
St. Patrick's Church No. 129/G.D., Sitapur Myitkyina 01011
LITTLE BROTHERS OF ST.FRANCIS XAVIER (Shatapru, Myitkyina)
superior

Bro. Innocent, SFX

telephone
09778014328/ 09890523200
email
address
St. Patrick's Church No. 129/G.D., Sitapur Myitkyina 01011
SALESSIANS OF DON BOSCO
superior
Rev. Fr. Victor Hkun Myat Awng, SDB
telephone
95-74-26128 , 09766468200
email
address
Nawng Pung Myitkyina
RELIGIOUS ARTICLES' SHOP AND PRESS (JINGHPAW KASA PRESS)
superior

Rev. Fr. John Nhpum Mung Mai ( 09401797311)

Mr. Nba Zau Gam (Manager) (09258727853)

telephone
95-74-23114 , 09793013171 (Office)
email
address
Aungnan Yeiktha, Myitkyina 01011
RELIGIOUS ARTICLES' SHOP AND PRESS (ZIWA THIT STORE)
superior

Miss Roselyn

telephone
094202729074
email
address
Diocesan Centre Aungnan Yeitha
LITTLE BROTHERS OF ST.FRANCIS XAVIER (Putao - Boys' Boarder )
superior

Bro. John Baptist Nan Seng, SFX

telephone
09259930077
email
..
address
St. Anthony's Church
LITTLE BROTHERS OF ST.FRANCIS XAVIER (Machan Baw - Boys' Boarder )
superior

Bro. Jimmy George, SFX

telephone
09455470760
email
..
address
St. Paul's Church
Vocations in Other Congregations ( Order of Preachers - Domincan OP)
superior

1. Fr. Stephen Mari La Ja OP

2. Fr. Paul Aung Myint Win OP

telephone
--
email
-
address
-